Hub is your favourite basement studio nurturing the next wave of electronic artists in Hackney, London and beyond.
Our tutors are world touring, professional musicians and passionate teachers ready to help you define your sound. We've helped artists finish mixtapes, secure residencies, develop demos, create EPs + get their work signed.
A grassroots space our proudest moments so far have been to help give space to the London Ballroom Scene with Jay Jay Revlon, House of Trax, Diva D and House of Lady Di  whilst also connecting with our club inspirations Rushmore, Byrell the Great + Vjuan Allure. Read more on mixmag link below.
We've also housed performances from Klein, TTB, TTY, Tobago Tracks, Lawson Benn, Tribe of Colin, Endgame, Scratcha DVA, Famous Eno, Kareful, Kieran Loftus, Wavemob, ABBY, Shy One, Dis Fig, PTP Crew, Krizzli, Lemonick, 0ComeUps, AG + Grandmixxer, Moleskin, Hipster's Don't Dance, Ikonika + Last Japan with Boiler Room 
In 2015 we partnerd with Superfoxx, a global house and dance night to run London's first DJ academy for women – with real opportunities for graduates to DJ alongside the Superfoxx squad in London, Ibiza + LA. 4Music's AJ Odudu said "great tips, quality equipment and I was totally made to feel relaxed & confident immediately".
Hub also provides event programming, DJs & tech support to other grassroots / LGBTQI venues including The Yard, Haggerston, Vogue Fabrics & Dalston Superstore.
Hub runs DJ + Production workshops at events across the UK notably with Superfoxx, Tape London and NTS Radio.
If you run events and now want to stream to your community or host an online event please get in touch hello@hub16.com
---
8ULENTINA, HUB16 is my favorite place to stay when in London. Their studio is fully equipped with gear to make a track or hop onto the CDJs and mixer and practice for a bit before a show or radio. Conveniently located, right near the tube, NTS radio and good food, I felt totally welcome there. Sam and Jason made sure I had what I needed and connected me with other like minded music industry people. There's artists coming in and out of the space working on music and mixes making it a really lively and inspiring place to be as a visiting artist.

BYRELL THE GREAT,Open to ALL. Very motivated on helping anyone out with anything they need to. Samantha and her HUB16 was the best part of my London experience!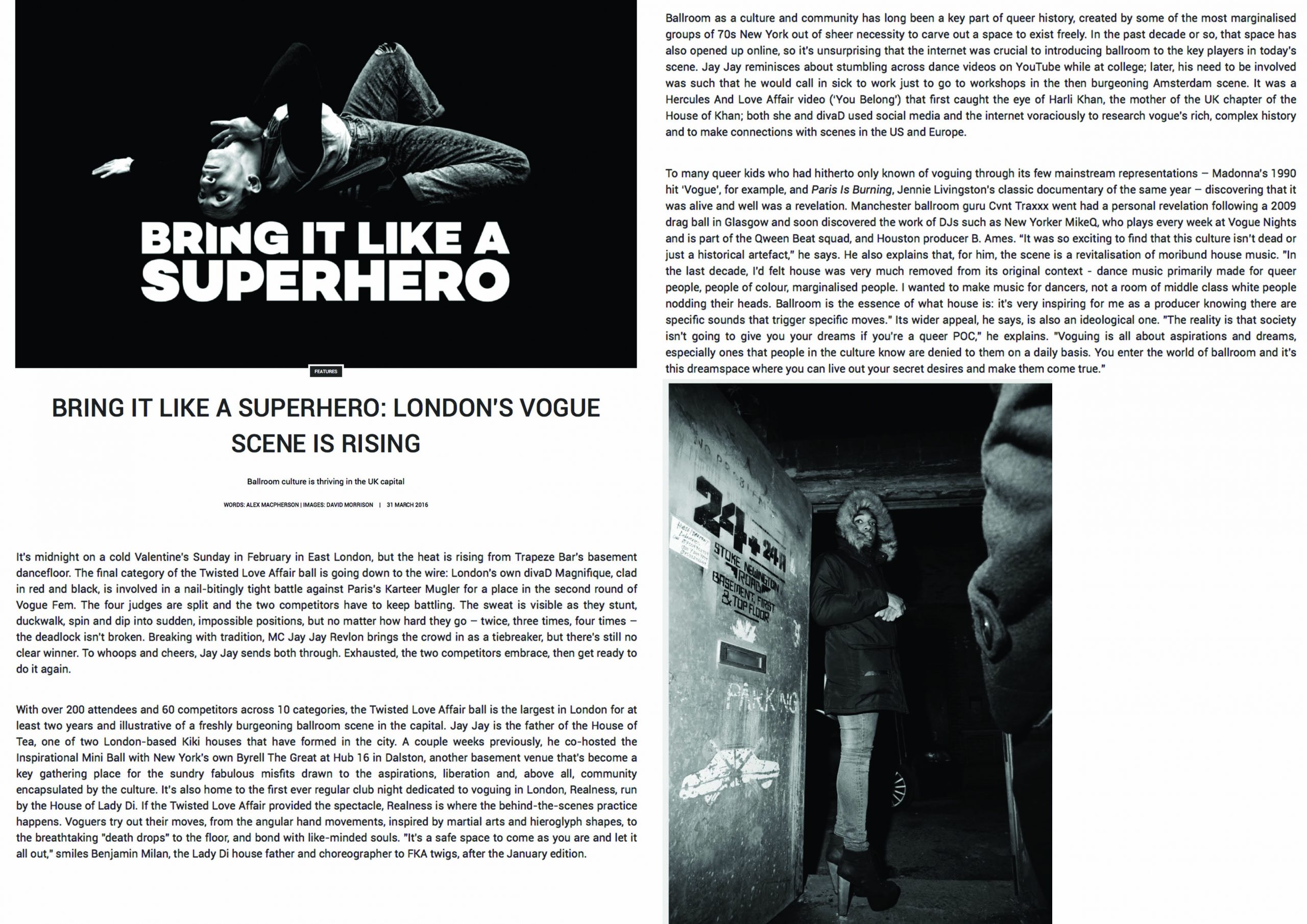 MIXMAG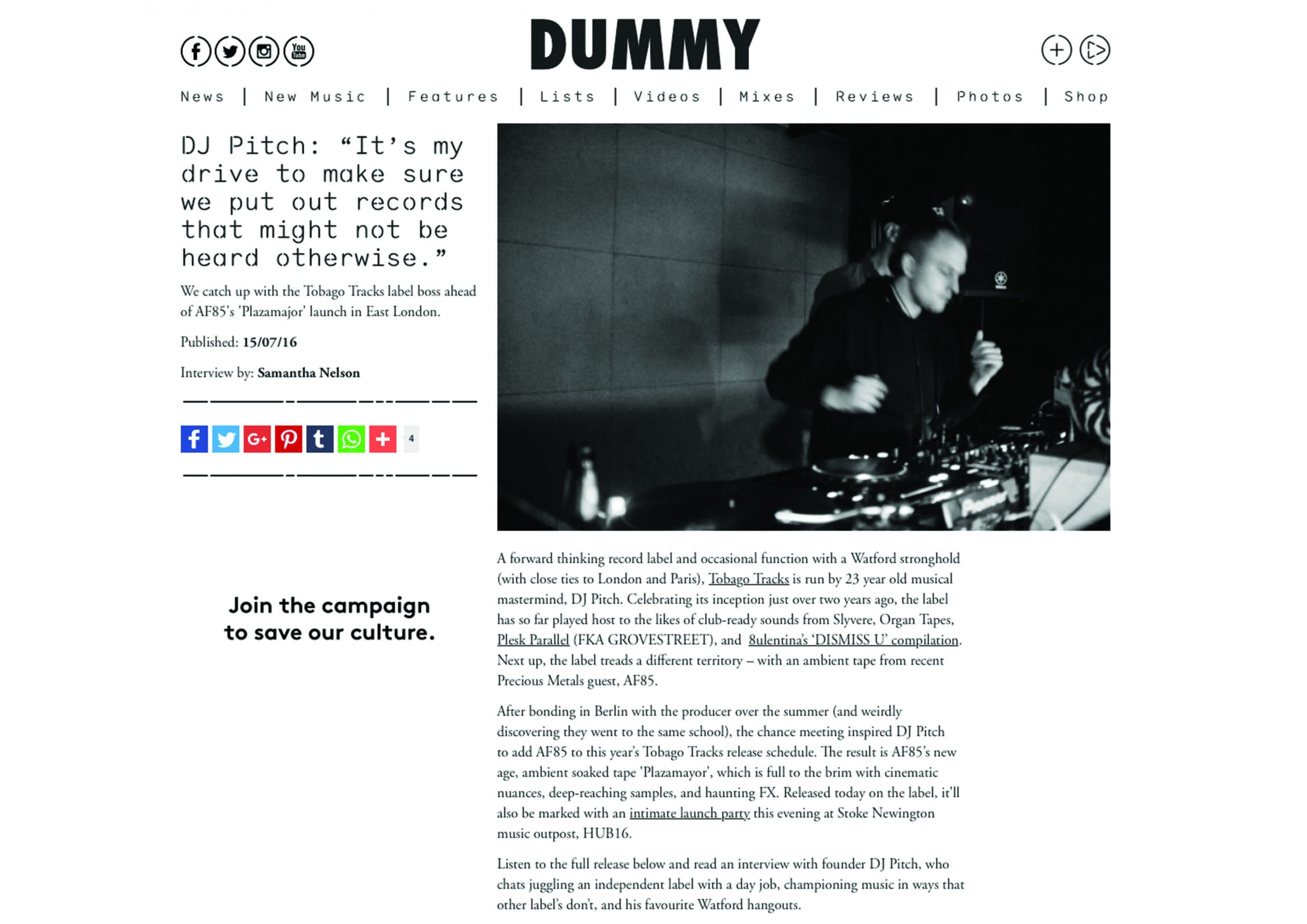 DUMMY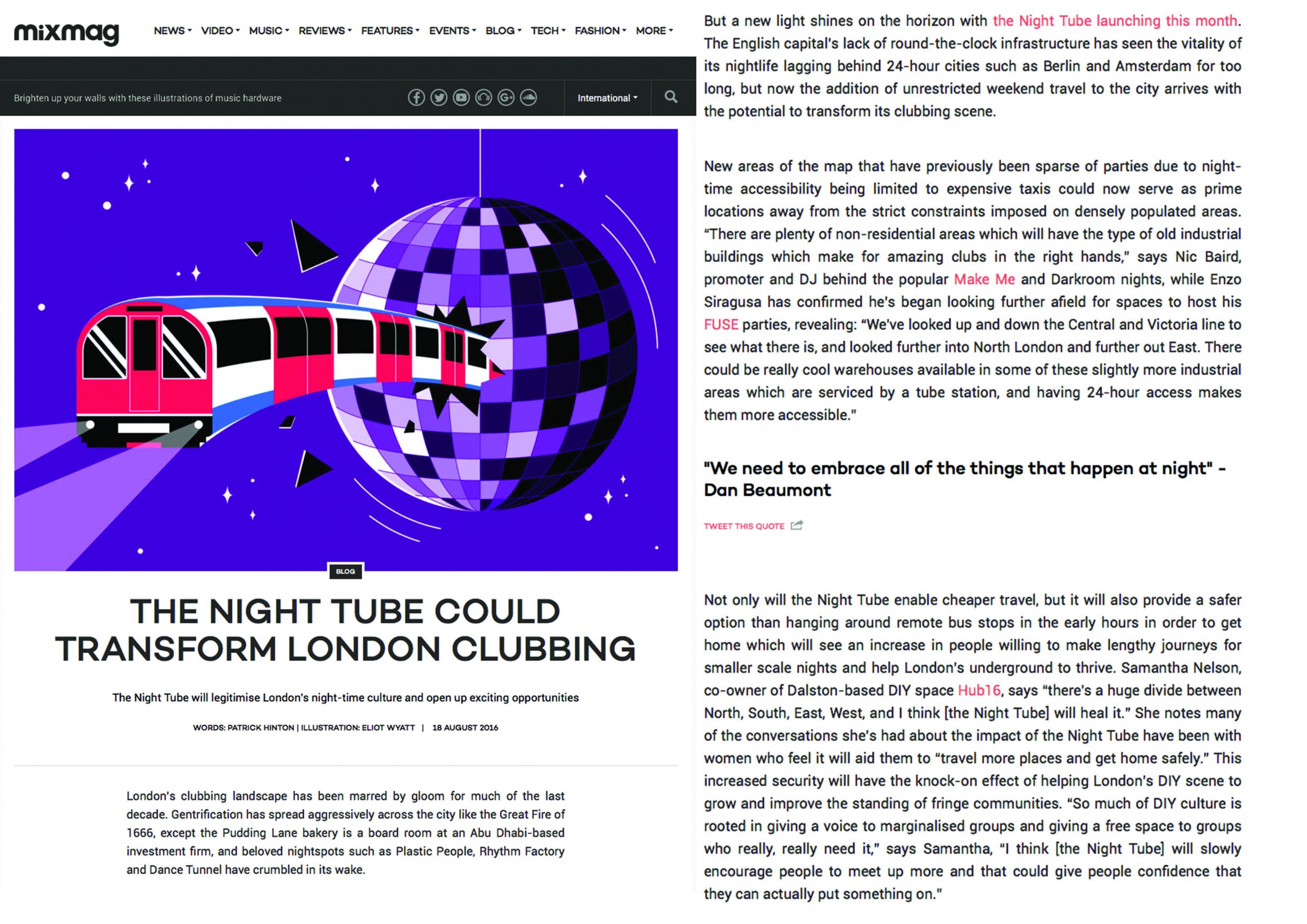 MIXMAG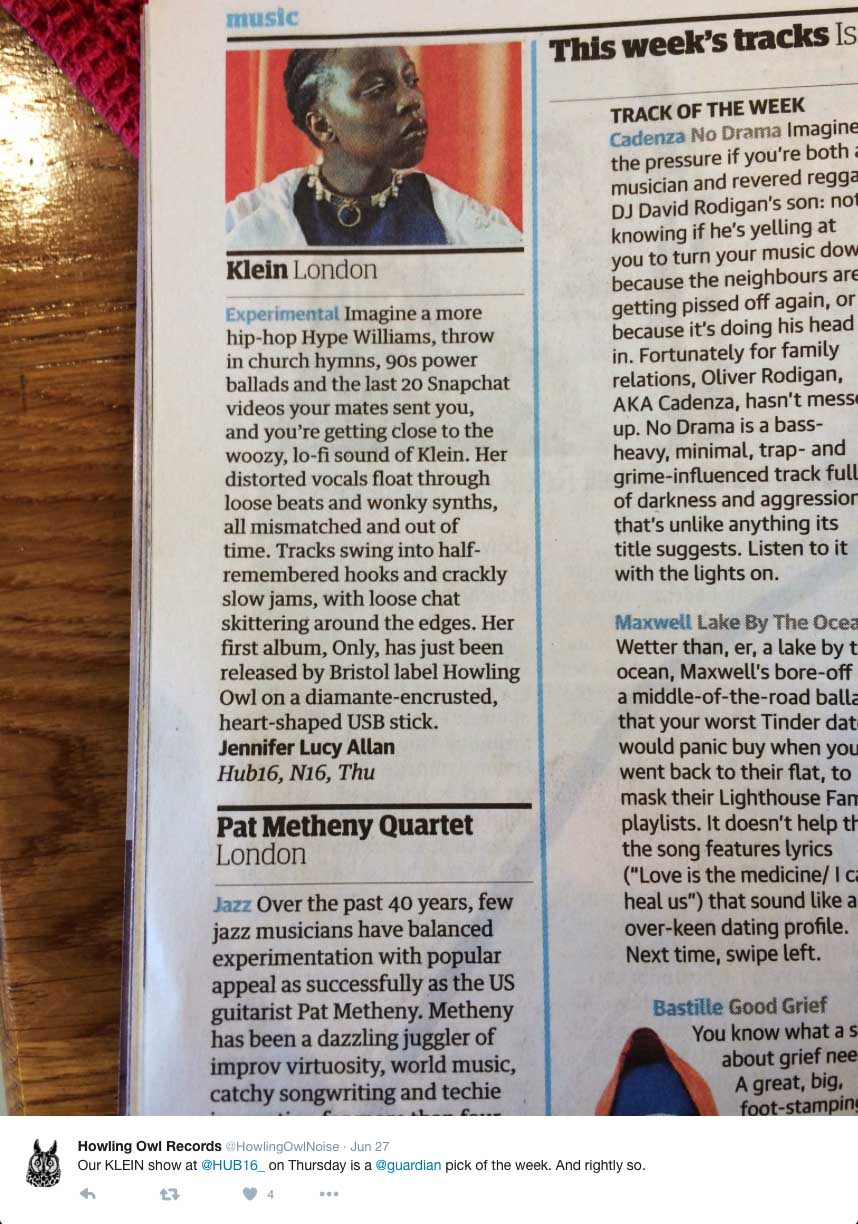 THE GUARDIAN
THE GUARDIAN

Klein's show at HUB16 is pick of the wick.