We help electronic artists build music careers
Nightlife is in our blood; we live and breathe Club Land.  Set up in 2013 as a mixed media event space and studio for electronic artists; we specialise in artist development. There is no one size fits all – we work with each artist in a unique way, helping to realise their creative vision and musical career. We are tech experts and long time club kids, embedded in underground scenes and savvy in the commercial space.
Over nearly 10 years we have been working 1:1, coaching and advising rising artists from the worlds of Queer Club, House, Techno, Grime & Electronica. During the pandemic we supported East London Clubs and 100s of DJs with streaming services – keeping clubs and their communities connected.
We've run open-format DJ workshops for Tape London, NTS Radio with Netflix and co-launched the Superfoxx DJ Academy for Women. We are a sounding board for upcoming LGBTQI+ promoters, help artists prepare for their first mixes, first Boiler-Room and their first Headline gig.
Hub has hosted sets from A.G, Akito, Rushmore, Josh Caffe, Klein, TTB, Public Order, Shy One, Byrell The Great, Jay Jay Revlon, CvntTraxx, Joey La Beija, AQWEA, Dis Fig, Abbey, Jammz & Samantha. The DJ / Production studio has recorded sessions for Earz, Ell Murphy, Tarquin w/ AJ Tracey, Yazzus, Boko Boko, Juba, Yayoyanoh and Nara. One of our proudest moment has been providing space for the London Ballroom scene to get down and jam with DJs read about it on mixmag here .
Our clients often stay with us throughout their music journey and we can advise on creative feedback, mixdowns, building a team, cutting edge live set ups, DIY tech, provide advice on how to get the most of a deal and connect upcoming talent with promoters and bookers.
Define your sound at HUB16
Are you a DJ or Music Producer wanting to level up your skills?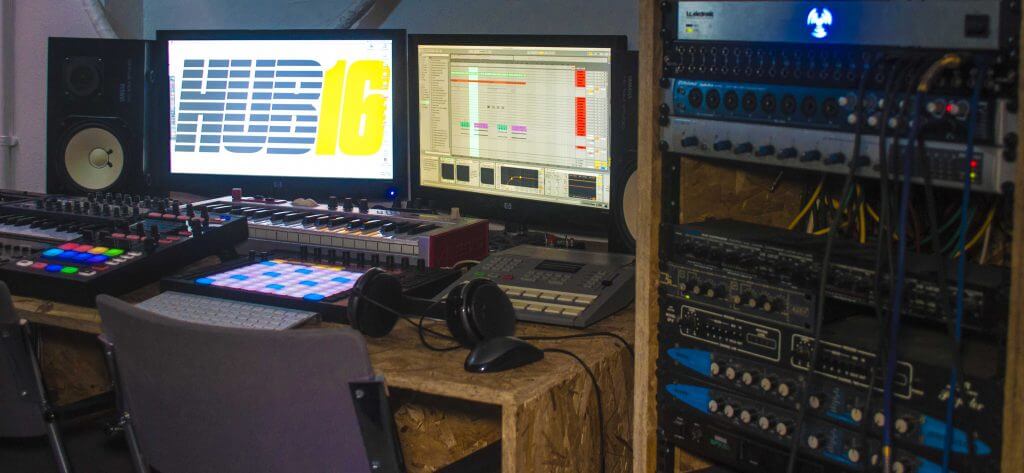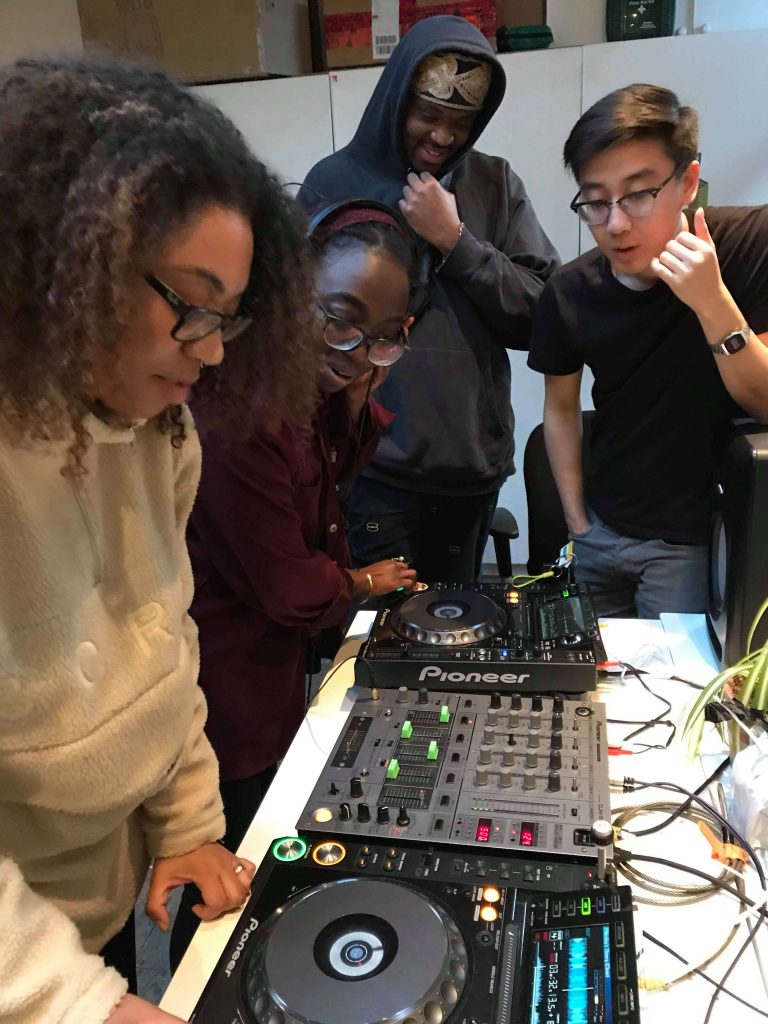 We help artists build confidence and get gigs. 
Our team are world touring pros, passionate about helping you define your own sound.
Sign up for a course to receive a discount (pack of 6 hours) or book hourly lessons direct on each tutor's page in the main menu ^^^
LATEST FROM HUB
LGBTQI+ crew Hunnisuckle checked out Lisbon, Margate & Nottingham… tune into their show and whole day of HUB x Foundation FM takeover DJ mixes ft. Zaleel, BamBam, Khaaka, Shayn, Luscious, and Samia b2b Kundai >>>