GROUP DJ CLASSES
Get on the decks and meet other new DJs.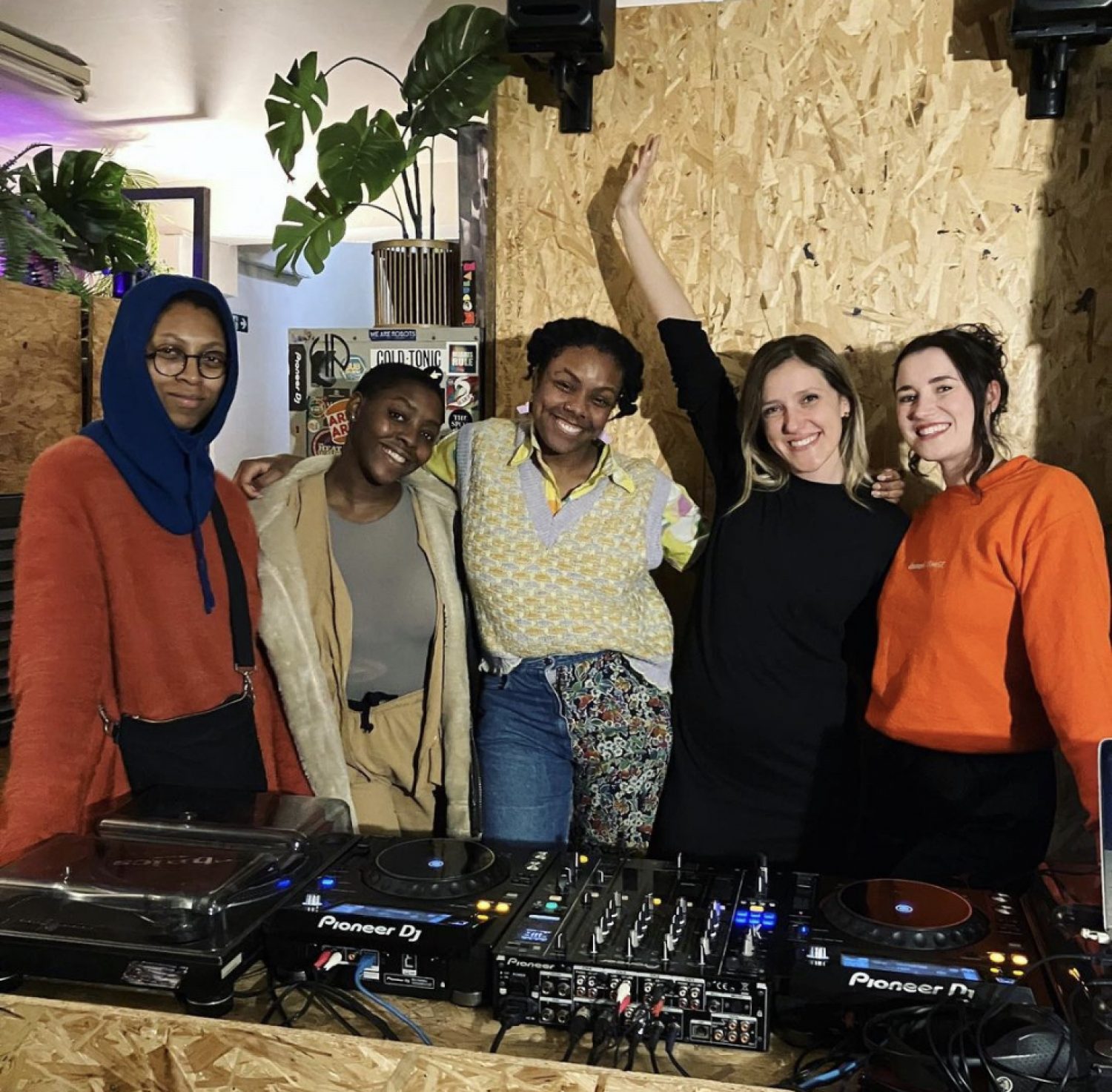 Our DJ Classes run throughout the year
In small groups of 6-8 people you will develop your own DJ mix throughout the course. Each session is 2 hours each week; you'll learn a new skill like Beat Matching, FX or using Rekordbox DJ software. We will teach you how to practice at home, how to build up your music collection and how to network on the DJ / nightlife scene. The sessions are really fun, hands on and thorough; covering everything from the 1:1 courses. You will be given homework, learn how to play back to back with other DJs, and take home your DJ demo recorded in your final session. Available at Beginner and Intermediate level our classes are a fab way to learn with your friends and peers in a supportive and relaxed environment. The studio will provide soft drinks to all classes. Previous attendees have gone on to play for Gala Festival, Foundation FM, Voices Radio, The Yard, Brixton Jamm and Electrowerks Club.
1:1 DJ COURSES
Structured courses for all levels.
Available in packs of x3 and x6 lessons.
Our most popular pack is 6x2 hour lessons. Fill out a Q&A on sign up to tell us about your DJ specific goals and favourite music; whether you're a newbie just starting out or a DJ looking to develop your career - a course will give you the structure to grow your skills and make new contacts through the studio. Your tutor will guide you step by step building up your confidence, musical ear and creativity on the decks. Receive a link to the live studio calendar to book in your sessions; easily managed online with flexible rescheduling if needed. Receive complimentary course notes alongside each lesson and we'll take some DJ snaps of you on the decks in your final session which you can use for promo. Learn using Rekordbox, Traktor, Serato or Vinyl (tell us your preference on sign up.)Previous clients have gone on to play Corsica Studios, Body Movements Festival, Night Tales, Field Maneuvres Festival, Boiler Room and NTS Radio.
1:1 HOURLY DJ LESSONS
Taught at your experience level, with your music.
Get stuck into any technical or creative aspect of DJing. You can work on specific goals, receive in depth feedback on your DJ mixes and develop strategies for getting gigs. Great for total newbies wanting to try out DJing, DJ's looking for a tune up & to try out more advanced techniques. Suitable for all levels; book in for an hourly lesson bookable straight into the studio calendar. We can work on individual technical elements of the DJ mixer like DJ FX, look at workflow and how you organise your music and how to grow your DJ opportunities. We can give homework tasks to follow up on and are always available to check back in with. We work with all experience levels and genres of music across Rekordbox, Vinyl, Traktor & Serato. Previous clients have gone onto play at Dalston Superstore, Southbank Centre, Colour Factory and Wireless Festival.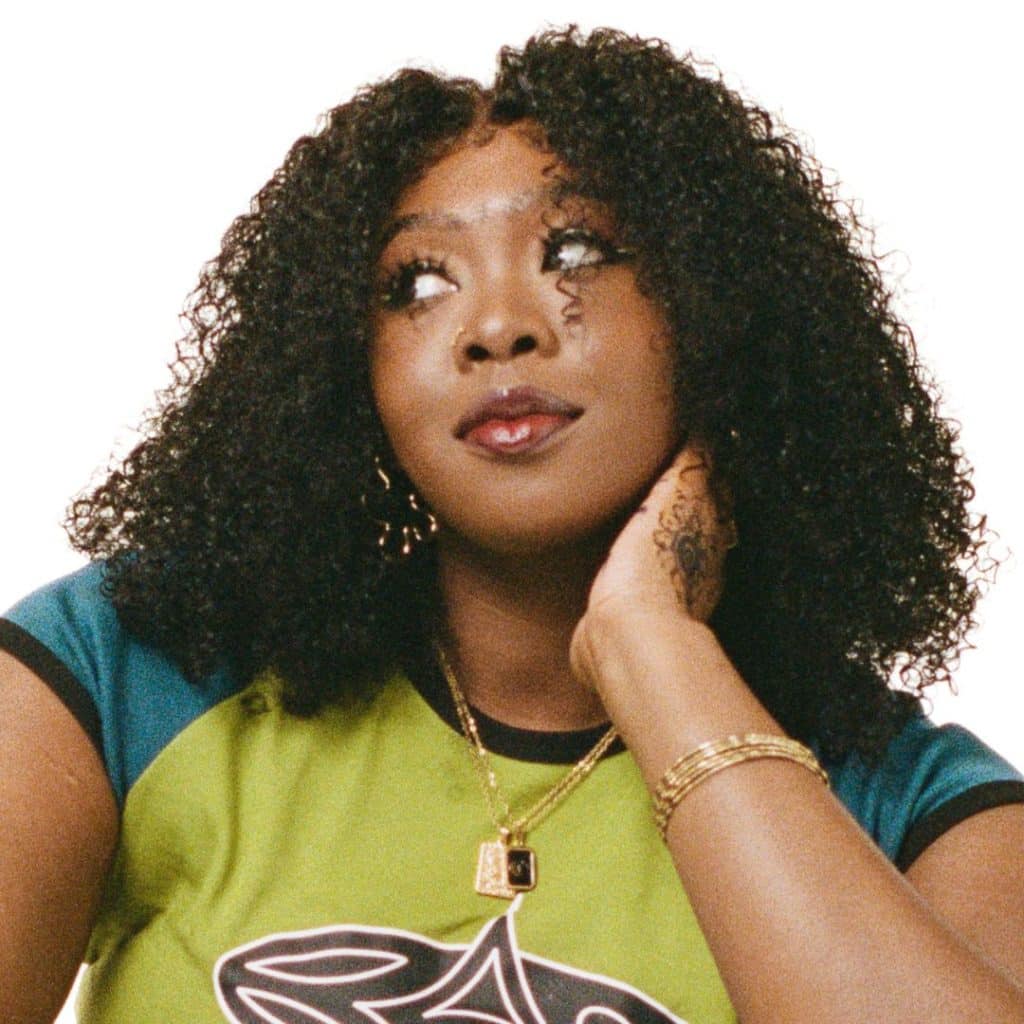 A.G
Artist, Music Producer & DJ
A.G can only be classed as a unique talent; her pioneering work as a DJ, radio host & producer is unparalleled – recently, nominated as Breakthrough Producer by DJ Mag Best of British 2021. A.G has been featured on Beats1, BBC Asian Network, BBC 1xtra, Rinse FM, & NTS where she currently presents Beauty Blender with co-host Manara. When not headlining clubs across UK, Europe & US; A.G can be found running DJ Workshops & playing at Outlook, Wireless, Afropunk & Nyege Nyege – East Africa's biggest music festival. A.G is a resident at Cousins and recently scored the music for short film Essex Girls; a true icon and inspiration to her club community.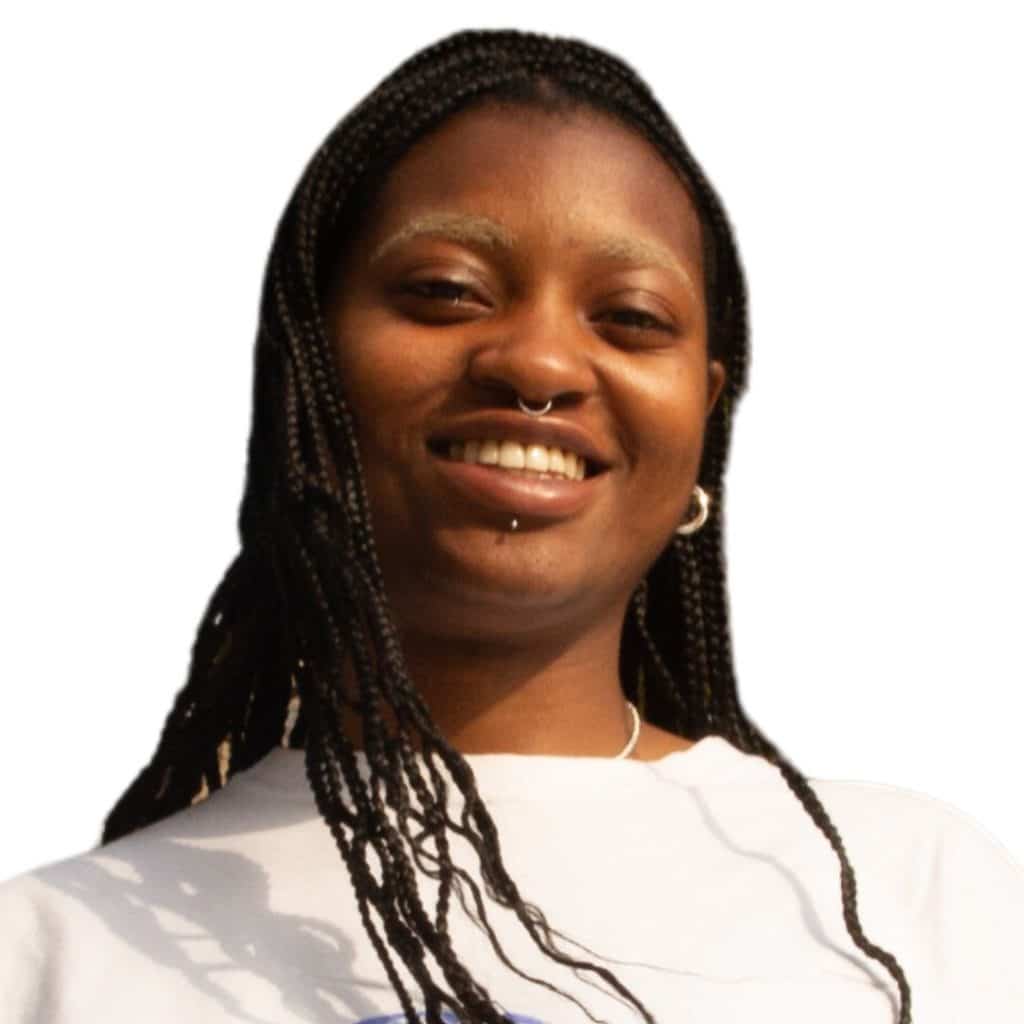 ORA
Cultural Producer, Partnerships & DJ
Originally from London, Ora has spent the last 8 years in Leeds where she sunk her teeth into the city's DIY scene. Rising to become one of the city's hottest DJs, she's known for her turbulent and twisting sets, meandering through footwork, club, jersey and more. She spent her time in the northern city throwing parties, hosting DJ workshops and running a radio station before taking a step back and setting up her own booking agency, working with artists from marginalised backgrounds. Ora's held radio residencies and DJ-ed all over the UK, sharing stages with the likes of LYZZA, LSDXOXO, Loraine James, Sherelle and Egyptian Lover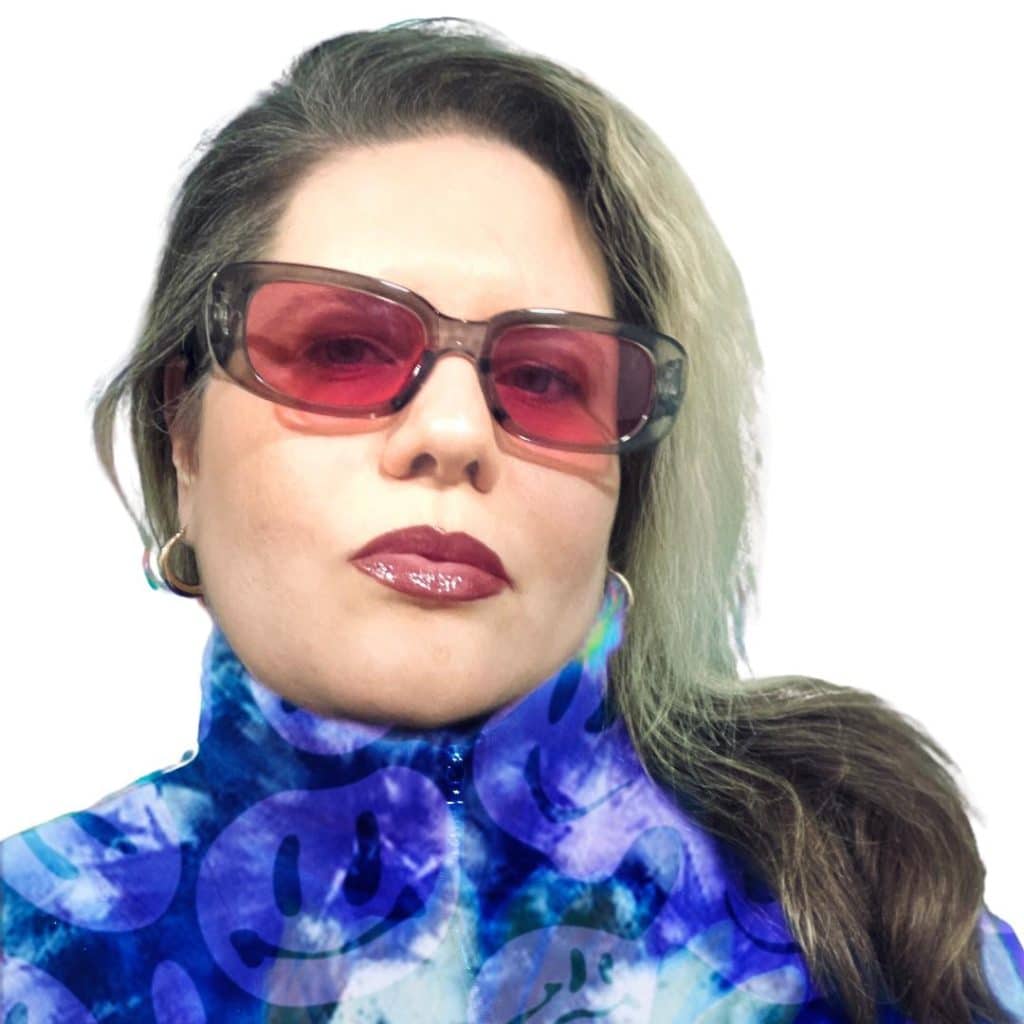 SAMANTHA
Founder & DJ
Involved in the rave and queer club scenes since the late 90s; Samantha is a fixture in London's nightlife spinning at E1, Colour Factory, Dalston Superstore, The Cause & Sushi Samba. Her broad music collection spans the best in underground from across clubland finessed with house grooves. Samantha co-founded Hub16 Studios for electronic artists in 2014 whilst supporting nightlife with talent and resources. Her clients have gone onto festival lines ups, national radio and scooped up music awards. Samantha's teaching style builds confidence and inspires students to be both technically informed and creative whilst pursuing their DJ goals.

I had a fantastic beginner DJ group session with Sam and 2 of my friends. It was the perfect balance of technical learning and fun participation. I was surprised at... read more how much we were able to cover in 4 hours but I left feeling excited about the session and eager to continue with learning how to DJ. Sam is an amazing teacher and shows real passion for her craft. She also provided us with useful follow up materials.

Zainab Conteh


I did an intro session with a few pals - it was amazing. Sam has created a really beautiful, comfortable space to learn and have such a great time at... read more Hub16. I felt like we all picked up the basics, as we weren't afraid to make mistakes because of the environment and Sam's teaching style. If you're even the slightest bit curious about DJing I would recommend Hub16 and Sam!!!

Nisha Onyenaoha


Can't recommend hub16 enough. I've been learning to DJ with Sam and I've had an amazing experience. Not only is she incredibly experienced and knowledgeable about music and technology, she's... read more the best teacher. I felt really supported and had so much fun learning. Thank you! x

Hardip


Sam and the excellent team at HUB16 are the unsung heroes of electronic music in east London and beyond. I cannot say enough about the commitment and passion they have... read more put in and engendered in others over the many years of them being in business. Through my work at NTS and also in my personal capacity as a DJ and selector I have always been so admiring of the skill and energy that Sam and crew being to teaching DJing, mixing, engineering, and all the various facets of music. Sam's expertise has really helped me unlock new angles to my DJing, and the HUB16 teaching style is careful to really affirm the individual character of each selector/DJ. This is especially important for women, NB, and POC DJs in my opinion. The studio space itself is relatively DIY for now, in part because of Sam's fierce commitment to the underground and independent scene, and because it's a home for music in all senses of the word. It's extremely considered and welcoming. You just won't find this level of warmth at any other studio. Not to mention the passion and knowledge across a breadth of genres. Every time I speak to Sam or have a session my excitement for DJing is reignited all over again, and I really can't wait to spend more time at HUB16 over the coming months and year. Recommended a thousand times over.

Tabitha T


Best place to learn how to DJ!

R.


Highly recommend the studio - had great experience. Samantha fab teacher have learned lots she's also great fun!

Emma Collings-barron