Involved in the rave and queer club scene since the late 90s; Samantha is a fixture in London's nightlife scene.  
Cutting her teeth DJing at early morning afterparties and East London fashion shows; her broad music collection spans the best in underground club sounds from around the world blended with dance classics and cheeky edits – a very London sound.
Samantha co-founded hub in 2013 and has since run sound for iconic electronic show cases, taught 1:1 Lessons in DJing to beginners and world touring artists; run workshops for Tate and NTS Radio, help set up the UK's first DJ Academy for women with Superfoxx and provides career mentoring and opportunities for upcoming talent.
Samantha teaches 1:1 DJ Lessons on Tuesdays & Saturdays. Book hourly lessons or sign up for a DJ course.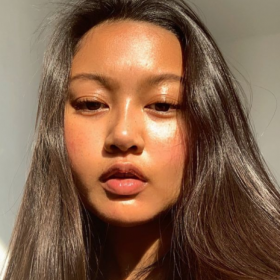 I'm currently on the 6 week DJ Course with A.G and I've learned SO much and times not even up yet! A.G is an amazing tutor; patient, extremely knowledgeable and just makes the whole learning experience so fun! I can't thank her enough for the confidence I feel now. I also love the energy in their studio. I 10000x recommend HUB16 😀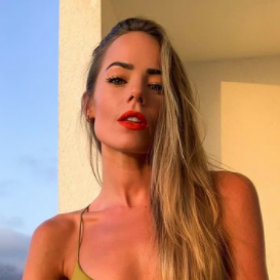 Great Great Great!! Seriously, Samantha taught me how to DJ using CDJ's and USB… So professional and personal. She invested a lot of time in me, practicing helping my find my style. She really is a fabulous teacher, I feel so confident now! I formed a lovely bond with Samantha and its a nice feeling she wishes me all the best in my Dj career. Highly recommend!
Choose your time slot for a 1 or 2 hour lesson with SAMANTHA
HUB DJ COURSE WITH SAMANTHA
Receive a discount on hourly rates & a link to schedule your lesson times.
Thank you for choosing Hub to build up your DJ mixing skills.
1. Choose your course level & sign up using the PayPal button above
2. Automatically receive a short Q&A so you can tell us a bit more about your favourite music and DJ goals. 
3. Immediately receive a calendar link to schedule your lessons using the online calendar. Choose lesson time slots that suit you.
We can't wait to see you develop your DJ skills in the studio!
You can split the cost of your purchase over time into three 0% interest payments with Paypal "Pay in 3".  To use Pay in 3, click on the PayPal button above, log into your PayPal account and select 'Pay Later'.