A true polymath of all things music related, With over 10 years of hard work and dedication to the music scene, A.G can only at bare minimum be classed as a unique talent. Her reputation precedes her as one of the finest multifaceted personalities around anywhere, not just her local East London; be it on the mic presenting, behind the decks or in front of the camera, A.G finds a way to shine bright. Her pioneering work as a DJ, radio host & producer is unparalleled – recently, nominated as Breakthrough Producer by DJ Mag Best of British 2021.
A.G has been featured on Beats1, BBC Asian Network, BBC 1xtra, Rinse FM, & NTS where she currently presents Beauty Blender with co-host Manara. When not headlining clubs across UK, Europe & US; A.G can be found running DJ Workshops & playing at Outlook, Wireless, Afropunk & Nyege Nyege – East Africa's biggest music festival. A true icon and inspiration to her club community.
AG teaches 1:1 DJ Lessons on Wednesdays. Book hourly lessons or sign up for a DJ course.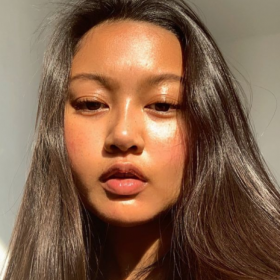 I'm currently on the 6 week DJ Course with A.G and I've learned SO much and times not even up yet! A.G is an amazing tutor; patient, extremely knowledgeable and just makes the whole learning experience so fun! I can't thank her enough for the confidence I feel now. I also love the energy in their studio. I 10000x recommend HUB16 😀
Choose your time slot for a 1 or 2 hour lesson with A.G
HUB 1:1 DJ COURSE WITH A.G
Receive a discount on hourly rates & a link to schedule your lesson times.
Thank you for choosing Hub to build up your DJ mixing skills.
1. Choose your course level & sign up using the PayPal button above
2. Automatically receive a short Q&A so you can tell us a bit more about your favourite music and DJ goals. 
3. Immediately receive a calendar link to schedule your lessons using the online calendar. Choose lesson time slots that suit you.
We can't wait to see you develop your DJ skills in the studio!
You can split the cost of your purchase over time into three 0% interest payments with Paypal "Pay in 3".  To use Pay in 3, click on the PayPal button above, log into your PayPal account and select 'Pay Later'.