Some of Alaa's projects aka CERPINTXT include a noir-jazz album of interpretations of Egyptian ballads, a semi-improvisational synesthesia-inducing musical game system on the fragmentation and decontextualizion of memories, site-specific works in the mountains of the Sinai Peninsula and Serabit El Khadim, ethnic heritage projects documenting music of the East Sinai Bedouin tribes, and neuroscience research on an interactive-music consciousness intervention for comatose patients.
She has performed in Cafe Oto, Electric Brixton, EGG, IKLECTIK, Shelter, Number 27, with tours in Thailand and Indonesia. Her work has been reviewed by The Wire, The Quietus, Mixmag, and DJ Mag She has a radio show on Radio Syg.ma and Root Radio, and performs regularly on Radio Alhara, Threads Radio, Ma3azef, Resonance FM, and Currents.fm. She is currently curating her own night titled 'Boundary Condition', an event investigating the parallelisation between noir-jazz, hauntology, and music concrete as nostalgia-centric sonic practices.
Alaa teaches week day evenings from their studio in Star Lane on the DLR, East London.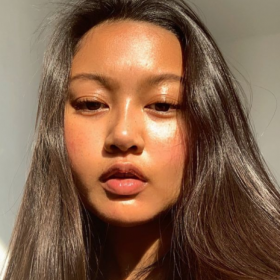 I'm currently on the 6 week DJ Course with A.G and I've learned SO much and times not even up yet! A.G is an amazing tutor; patient, extremely knowledgeable and just makes the whole learning experience so fun! I can't thank her enough for the confidence I feel now. I also love the energy in their studio. I 10000x recommend HUB16 😀